Photo credit: @waltergeoffreythefrenchie
Pop Cult is reporting live from Meltdown City at the corner of Emotionally Unstable and Overdramatic. Come check out Pop Cult's newest collection of Walter Geoffrey merch.

What's So Special About "WG"?
If you have been following Walter Geoffrey (WG) and his rise to fame since he first burst onto the social media scene in 2017, you would know that he is not afraid to let out an overdramatic howl when he doesn't get what he wants.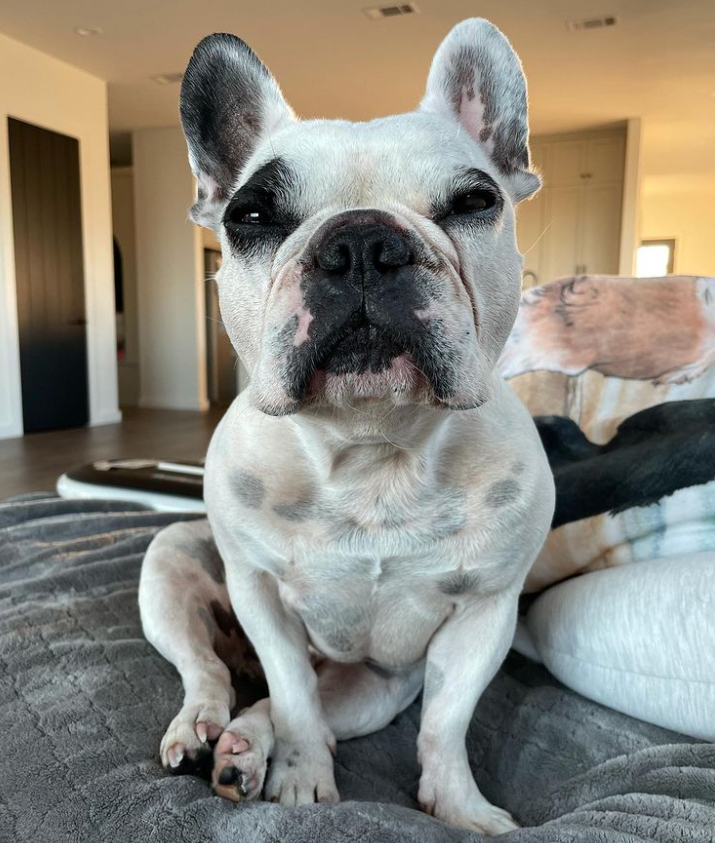 A howl? Yes, Walter Geoffrey is a French Bulldog. He is extremely vocal, but only when he is annoyed or needs attention. A video of Walter having a "meltdown" went viral and caught the world's attention. Fans fell in love with his utter attitude and sass heard through his human-like yelling. Walter Geoffrey has had the opportunity to gain exposure and a greater following through being featured on media outlets such as "The Today Show" and "The View".

Extra AF
Living in Texas, Walter Geoffrey has captured the hearts of over 770K followers with his hilarious, eccentric howls and a brand that speaks to the challenges of everyday life. Sometimes, you just need to be a #wallower and be a little "extra". This famous Frenchie is relatable because he has many different sides: sassy, excited, sad, grumpy, dramatic, emotionally unstable, and more. One thing is for certain: Walter is the most extra AF French Bulldog out there. It is likely that all can relate to this cute dog on one occasion or another. Perhaps you will find that Walter Geoffrey is your spirit animal.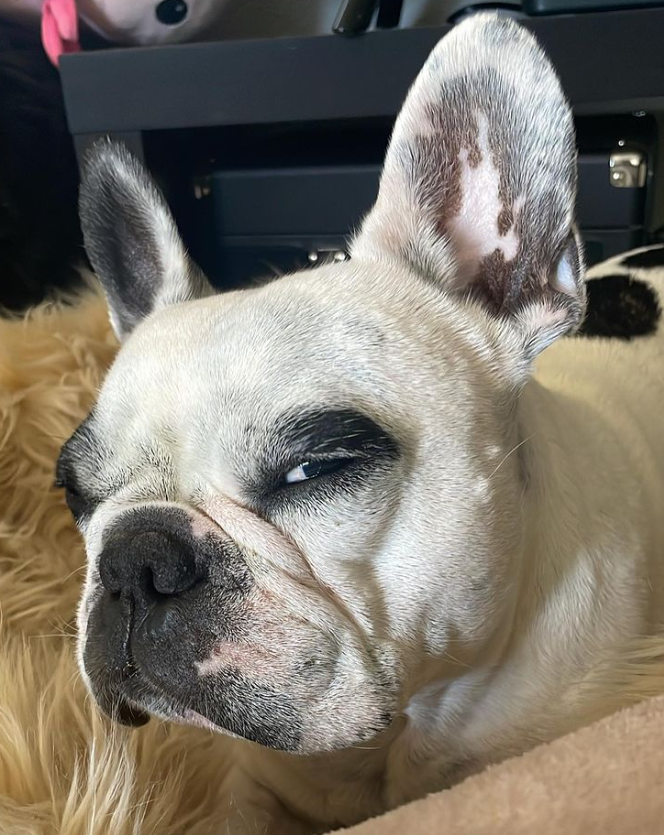 The Momager
Behind every great dog there is an amazing, loving owner. In the case of King Walt, his owner is a "momager". Walter is owned by Amber Martin, but you will not see much of her on the Instagram feed. After all, it's all about Walter these days.
At only 10 weeks old, Martin discovered Walter's gift – but with great power comes great responsibility. She is well-aware that Walter can be a handful and a half, but she is always ready to cater to his every beck and call (or overdramatic howl) with freshly delivered dog food.

It may sound like Walter is in anguish when he is in the middle of his unforgettable howls, growls, and woofs. However, Martin knows him well enough to recognize that he is simply being a diva. Walter got his name because Martin decided that he looked like a grumpy old man and needed a name that fit the bill. If you want to get to know WG and his personality a little bit better, check out his Instagram: @waltergeoffreythefrenchie

Do not let his innocent face deceive you– at the drop of a hat he can burst into a meltdown of comical wails. Despite Walter Geoffrey being hard to please and always giving fans the side-eye, he is quite a lovable pup. His shenanigans have brought smiles to thousands of people's faces. Show off your favorite overdramatic French Bulldog through Pop Cult's newest collection of Walter Geoffrey T-Shirts and Sweatshirts.