Resident Evil 3 was released April 3rd, 2020. The game has you escape the ruination of Raccoon City playing as Jill Valentine in the reimagined 1999 survival horror classic with updated cutting-edge graphics and gameplay.
The game also includes Resident Evil Resistance. This new game lets you experience a terrifying single player campaign and a thrilling one-versus-four online multiplayer. The title is available on PlayStation 4, Xbox One, and PC via Steam.
Check out the official Resident Evil 3 page here and the Pop Cult Resident Evil merchandise in our store.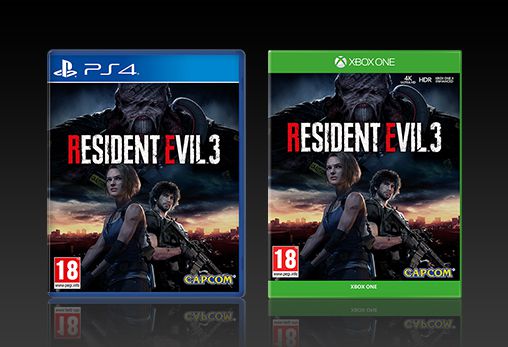 ABOUT CAPCOM
Capcom is a leading worldwide developer, publisher and distributor of interactive entertainment for game consoles, PCs, handheld and wireless devices. Founded in 1983, the company has created hundreds of games including groundbreaking franchises Resident Evil®, Street Fighter®, Monster Hunter™, Ace Attorney®, Mega Man® and Devil May Cry®. Capcom maintains operations in the U.S., Canada, U.K., France, Germany, Tokyo, Taiwan, Hong Kong and Korea, with corporate headquarters located in Osaka, Japan. More information about Capcom and its products can be found at www.capcom.com or www.capcom-unity.com.